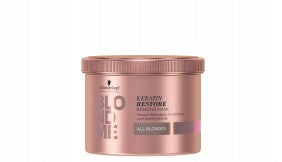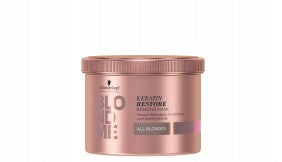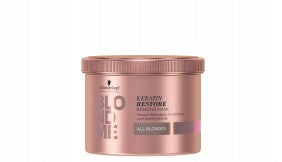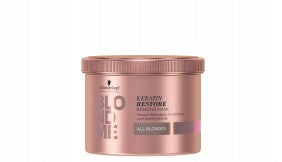 BLONDME ALL BLONDES BONDING MASK
Schwarzkopf BlondMe Keratin Restore mask - All blondes targets the internal structure of the hair to streghten and give back its elasticity.
This cream, rich and luxurious, contains a Keratin Restore formula that will leave your hair smooth and sealed.
This product is the perfect weekly pick-me-up for your locks, intensively treating all blondes, regardless of whether your tresses are natural or bleached.
Your locks will be left looking smooth and shiny, as well as having a softer and more manageable texture.
Size : 500 ml