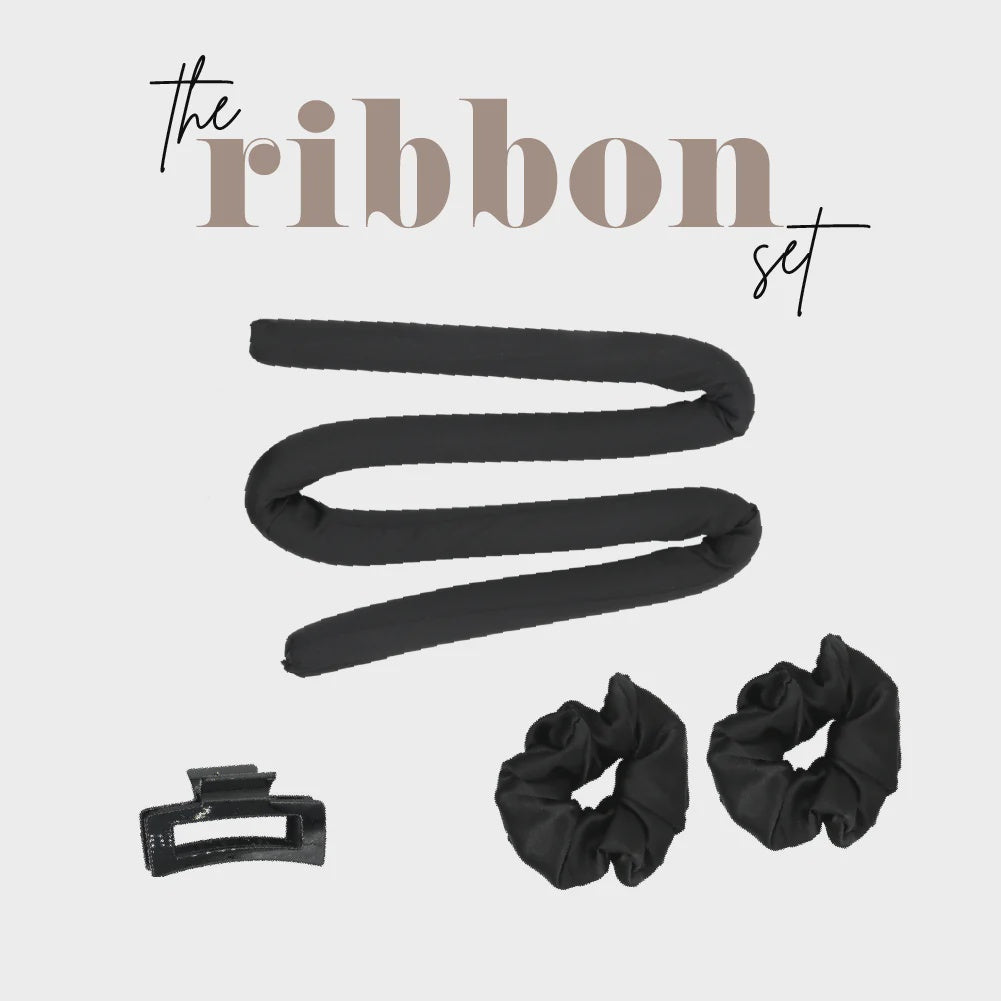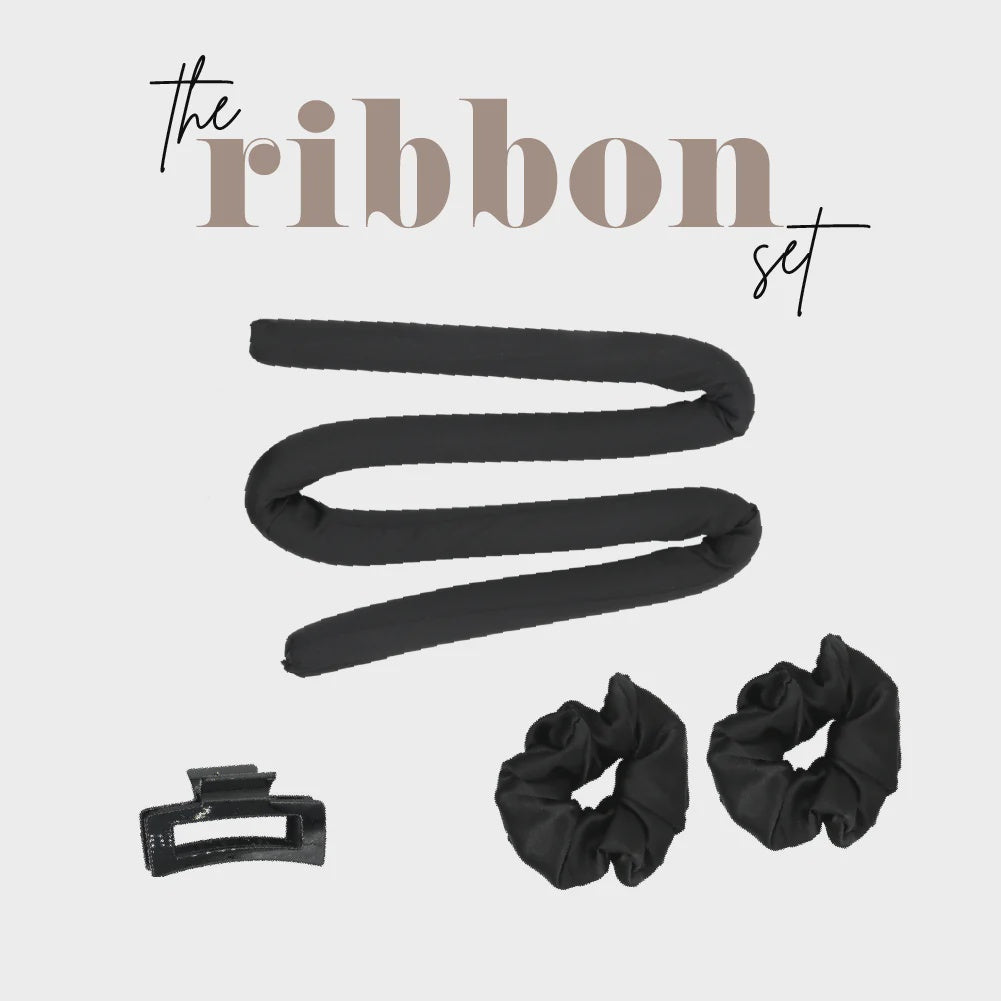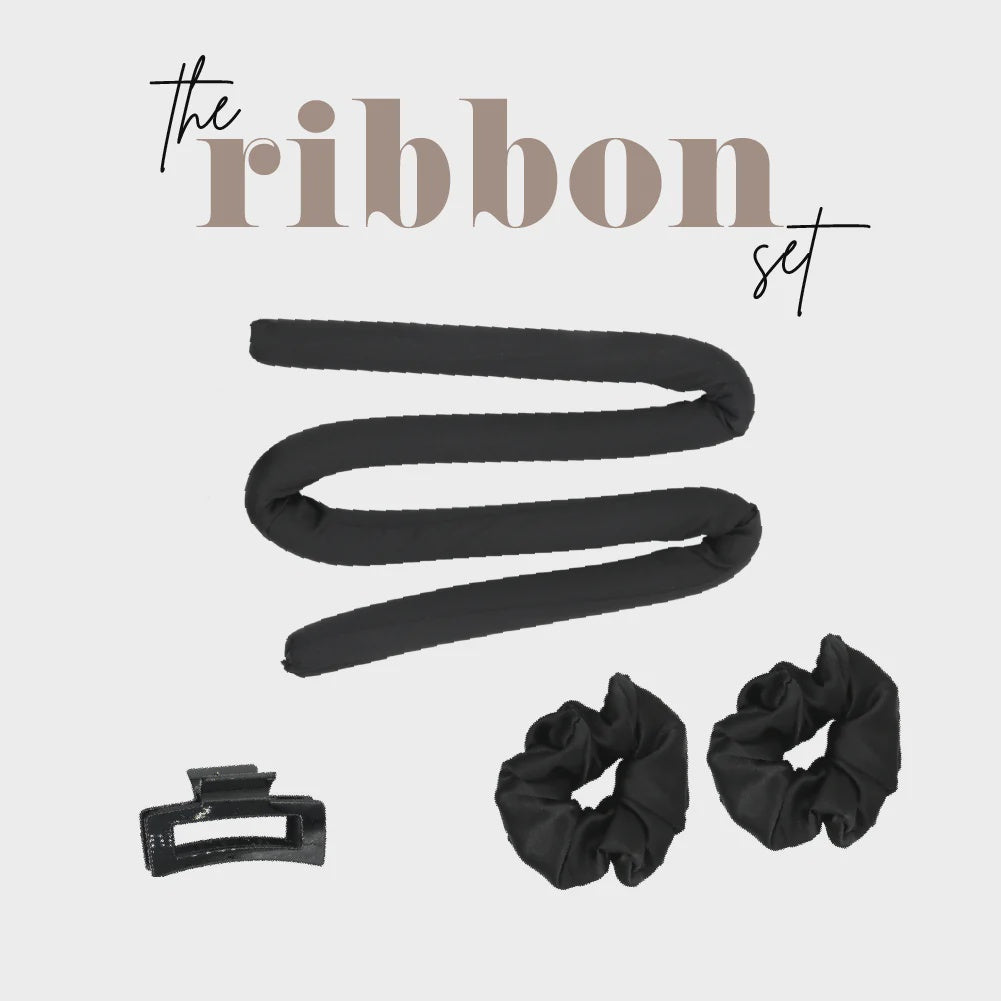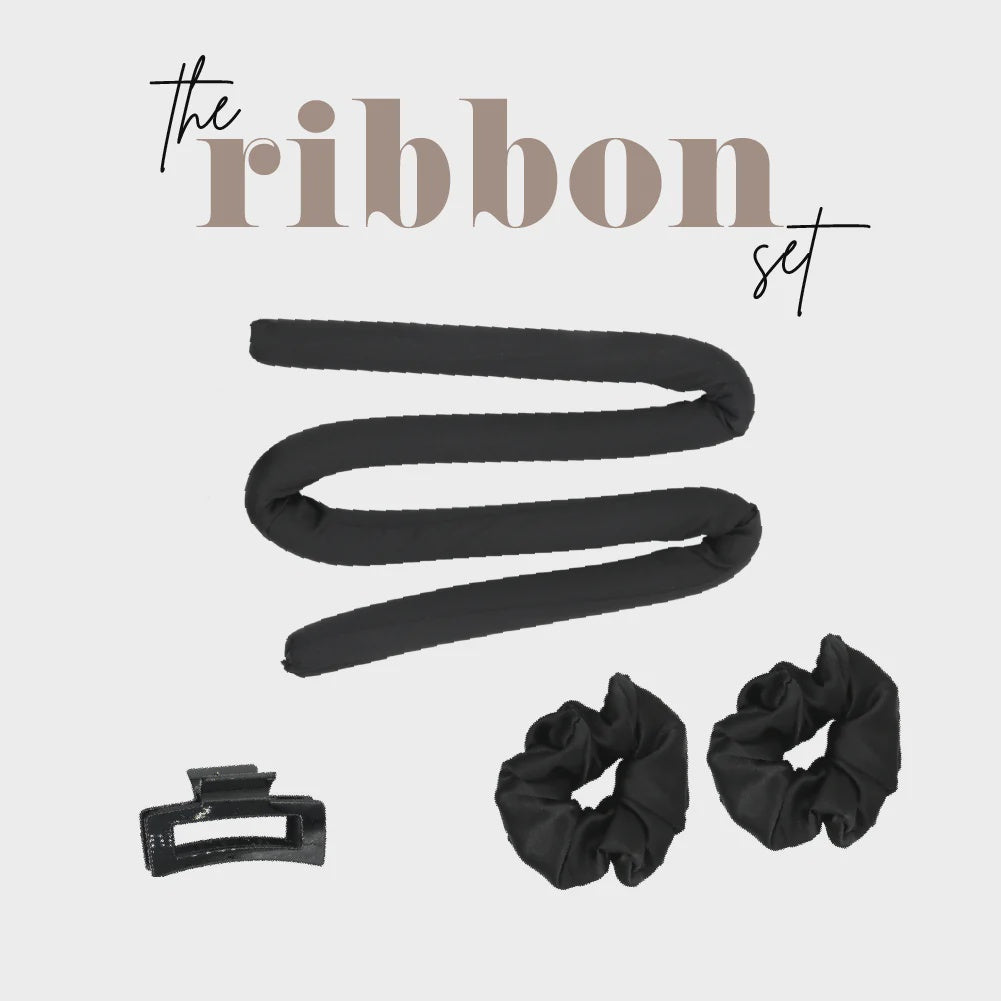 SILK WAVE RIBBON SET
The Silk Wave Method offers luxurious heatless curls with our 100% mulberry silk ribbon and scrunchies. 
Our 100% pure silk ribbon, flawlessly wraps around your hair. Easy to use, it will also assist with keeping your hair products infused for the perfect reveal. Achieve overnight curls without the use of heat. This will be a game-changer for your hair routine. Wake up with perfect curls, effortlessly. 
Unlike other brands, polyester, cotton, or satin may break your hair, cause frizz, and can cause breakouts and product bacteria quickly to the skin and scalp. 
Our Silk Wave Method products are designed in the best interest of the overall health of your hair and skin. Your skincare or hair care products will not leave residue on your Ribbon or Pillowcase and if by chance it does, it's 100% machine washable. 

Ribbon Dimensions 
36" x 1" 
What's included in the Ribbon Set?
100% Pure Silk Wave Design Ribbon
100% Silk Scrunchie set to keep your hair secure overnight
Acrylic Clip designed to keep your Silk Wave Design Ribbon in place without causing hair indentations
Travel Bag