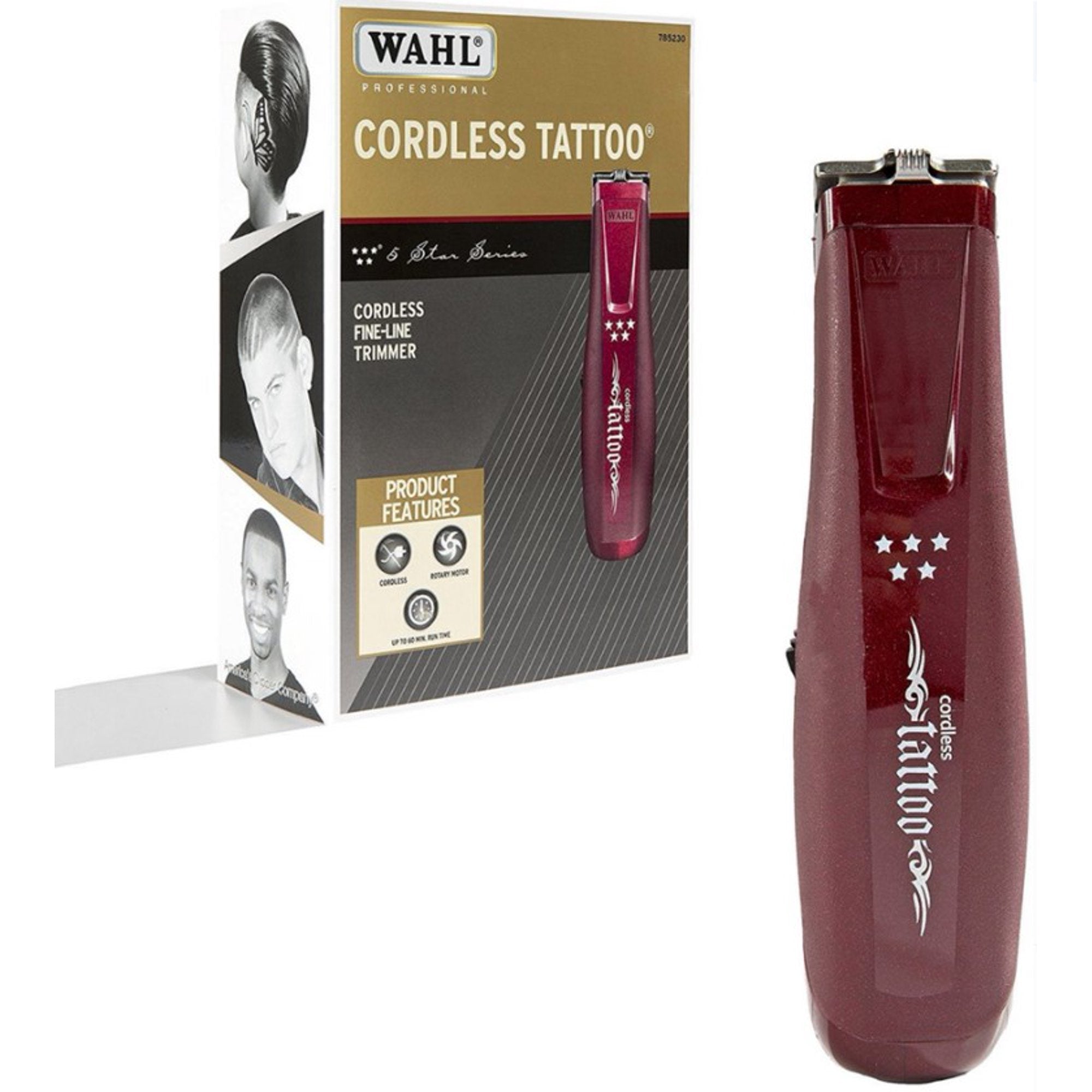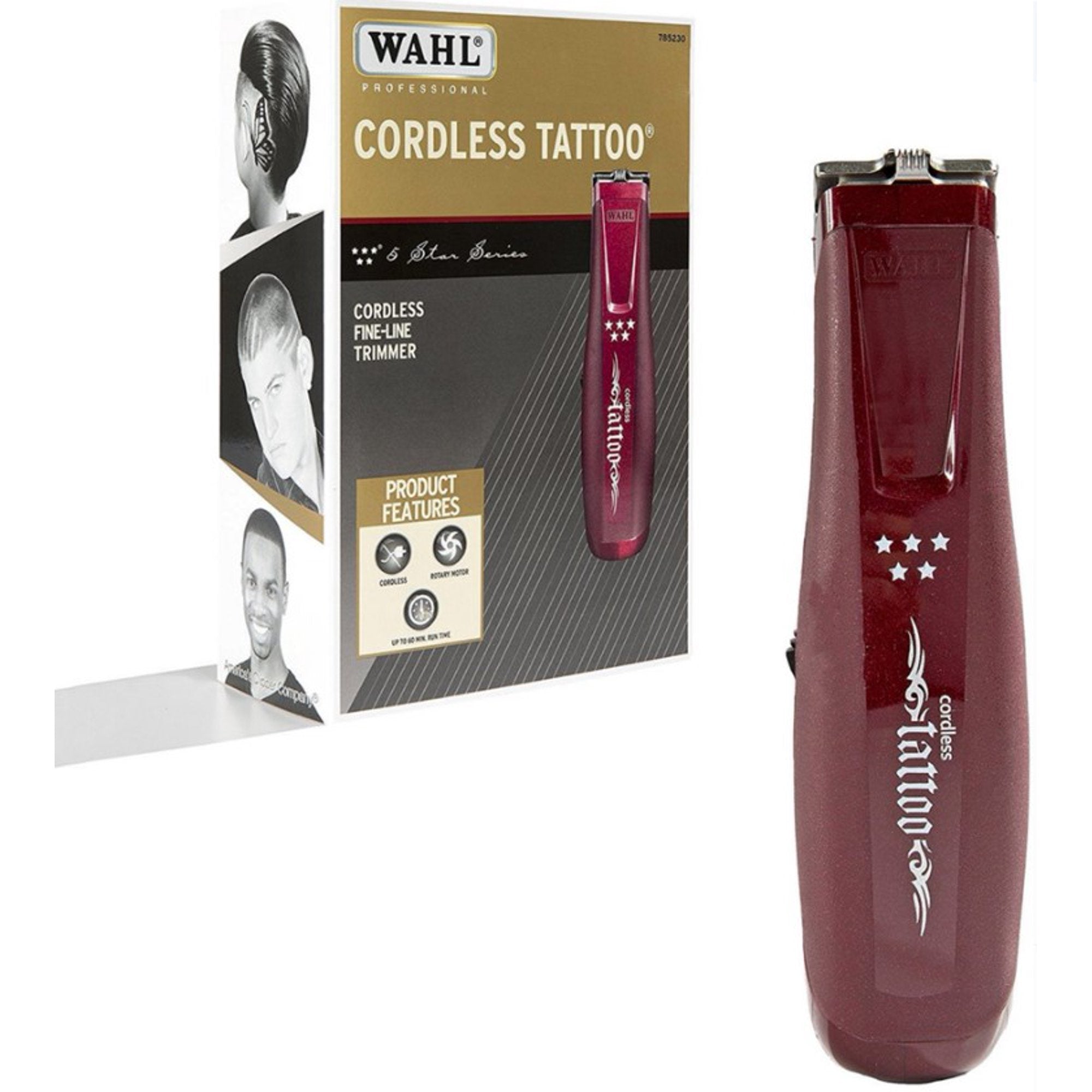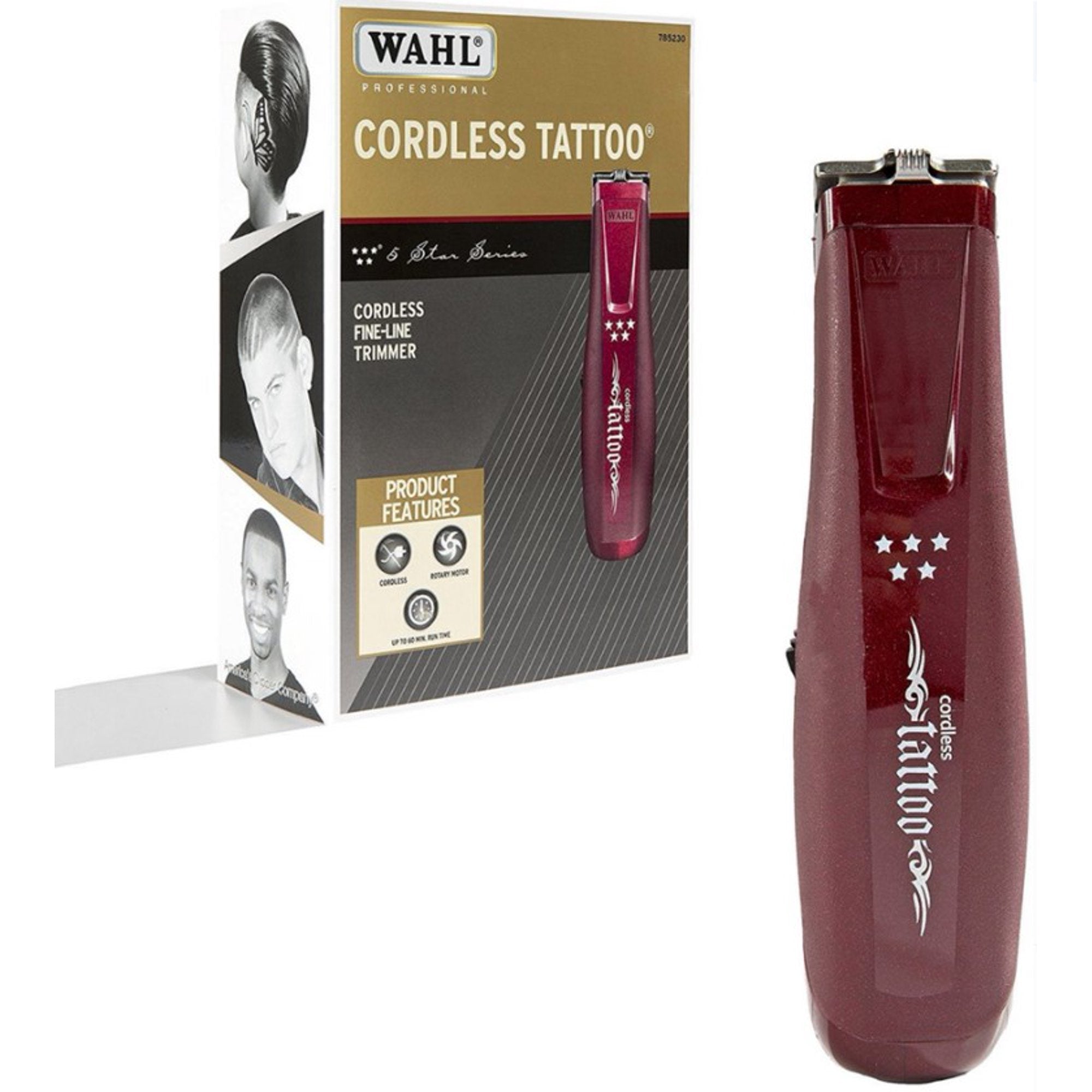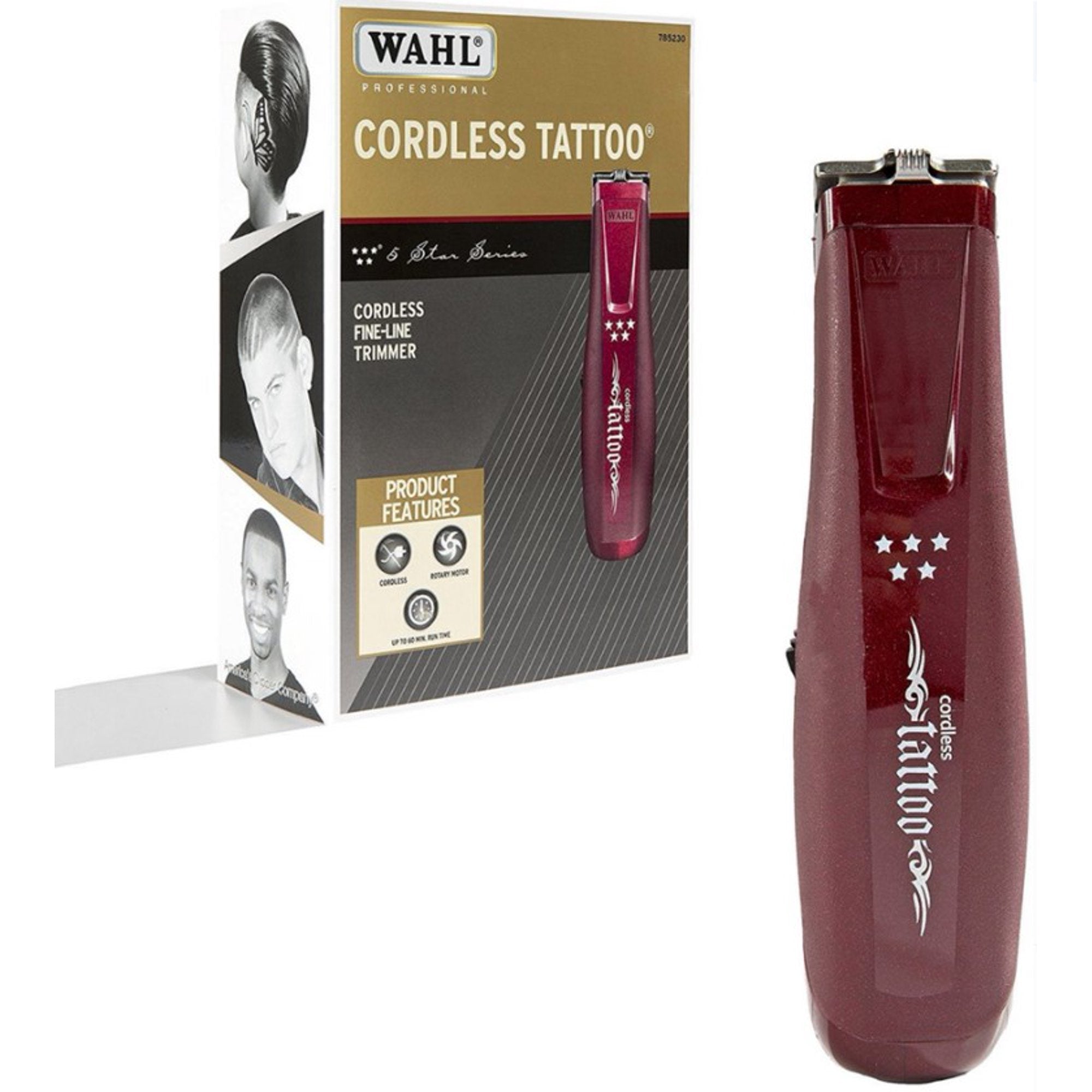 WAHL TATTOO TRIMMER
The ultimate cordless fine-line trimmer: the 5 Star Cordless Tattoo Trimmer.
This lightweight trimmer is designed for detailed hair tattooing, facial hair detailing and design, and for reaching tight areas with ease and accuracy.
The 5 Star Cordless Tattoo Trimmer includes the professional trimmer, wall plug charger, fold out poster of designs, pre-shave brush, oil, cleaning brush, operating instructions, and red blade guard.
The Cordless Tattoo Trimmer measures at 5.5", weighs 4.1oz, is powered by a NiMH battery for 60 minutes of cordless operation, and features the unique #2041 Design Blade.
Show your creativity and design away with the 5 Star Cordless Tattoo Trimmer!